Beloved Food Brands That Disappeared in 2020
We're holding it together, but these losses hurt.
It's a fact of life that as tastes and trends change, foods come and go. And so we learn to accept the loss of, say, our favorite classic snack foods or these 50 foods that simply ceased to exist. But 2020? Now, this has been a year like no other in terms of its comings and goings.
Old-time restaurants we thought would always be there for us have shuttered their doors—even famous restaurants like these. Sure, we've embraced the whole eating-at-home thing. We've even learned patience as we waited for our grocery stores to restock their empty shelves with our favorite items.
"It's just a pandemic-related shortage," we told ourselves as we walked past said shelves. But as 2020 draws to a close, we've come to suspect that some of the foods that have vanished are never coming back.
So we did a little digging. And the news was . . . not as we'd hoped. Read on to learn of the beloved food brands that have, in fact, disappeared in 2020, never to return again.
Read on to learn about The Saddest Restaurant Closures In Your State.
Snapple in classic glass bottles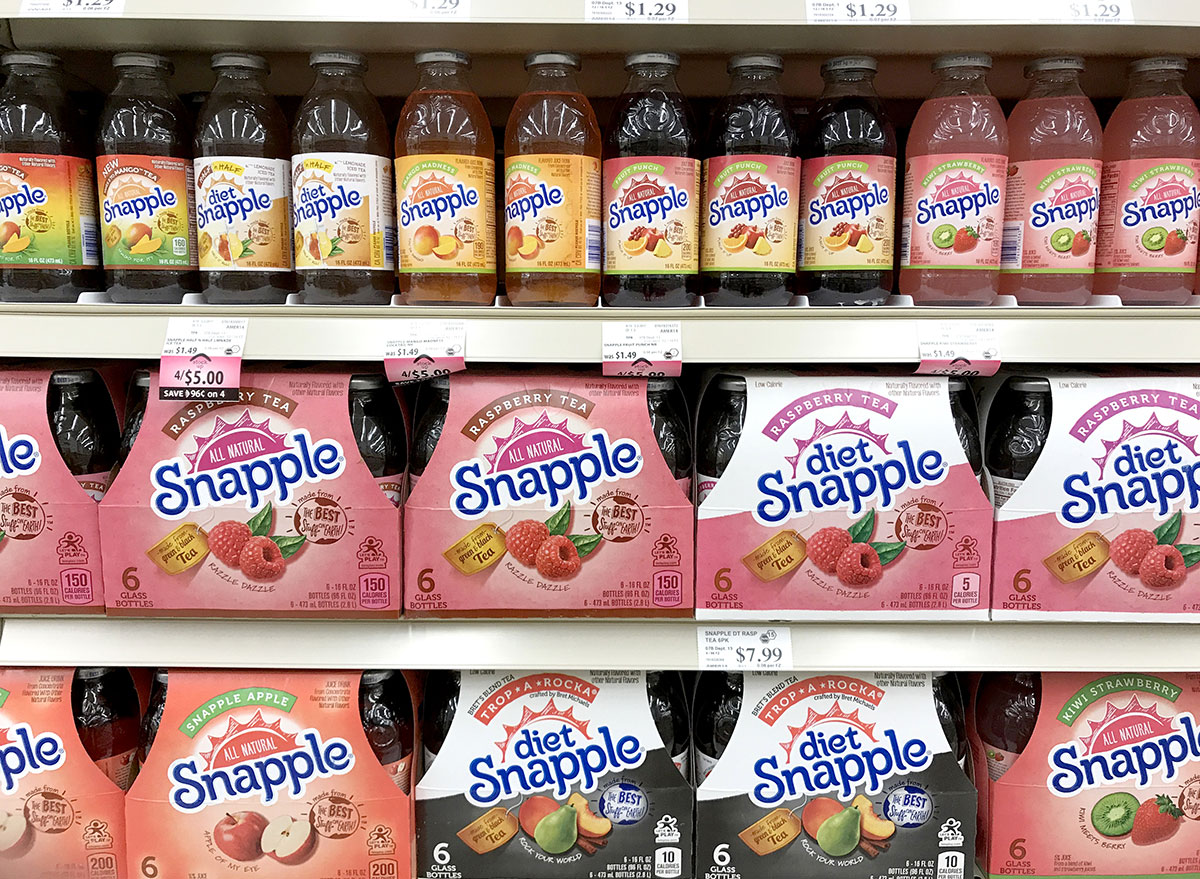 Of course, we're aware that some of Snapple's tea flavors are among the unhealthiest iced teas around. But, if Snapple teas have a special place in your heart, and you start noticing entire Snapple product lines have been missing for months from your grocery store, how can you not feel alarmed?
In fact, something is definitely up. But it's all for a good reason, Eat This, Not That! learned from a Snapple spokesperson. Turns out Snapple is retiring its iconic glass bottles in favor of environmentally sustainable plastic bottles, which is why you're having trouble finding the drink in its recognizable packaging.
Sign up for our newsletter to get daily recipes and food news delivered straight to your inbox!
Costco sheet cakes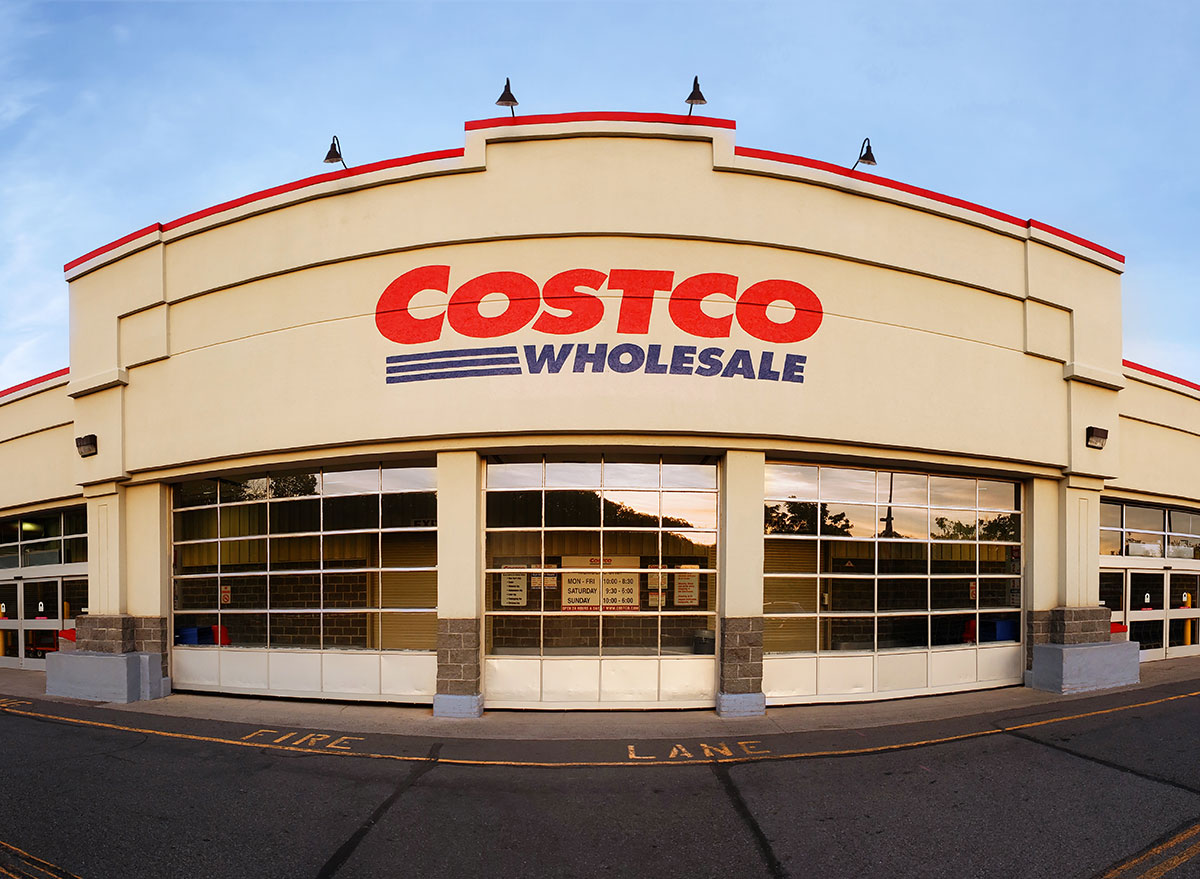 In June, Costco customers were faced with what they thought was only a temporary shortage of Costco's famous half-sheet cakes. Of course, to call it a "shortage" was a vast understatement. Those cakes were nowhere to be found.
And it turns out the beloved Costco sheet cakes are never coming back. A Costco spokesperson told Eat This, Not That! that the grocery giant would now be focusing its efforts on smaller cakes. Here are 7 Costco items that may be able to take our minds off the loss of those beloved sheet cakes.
Lean Pockets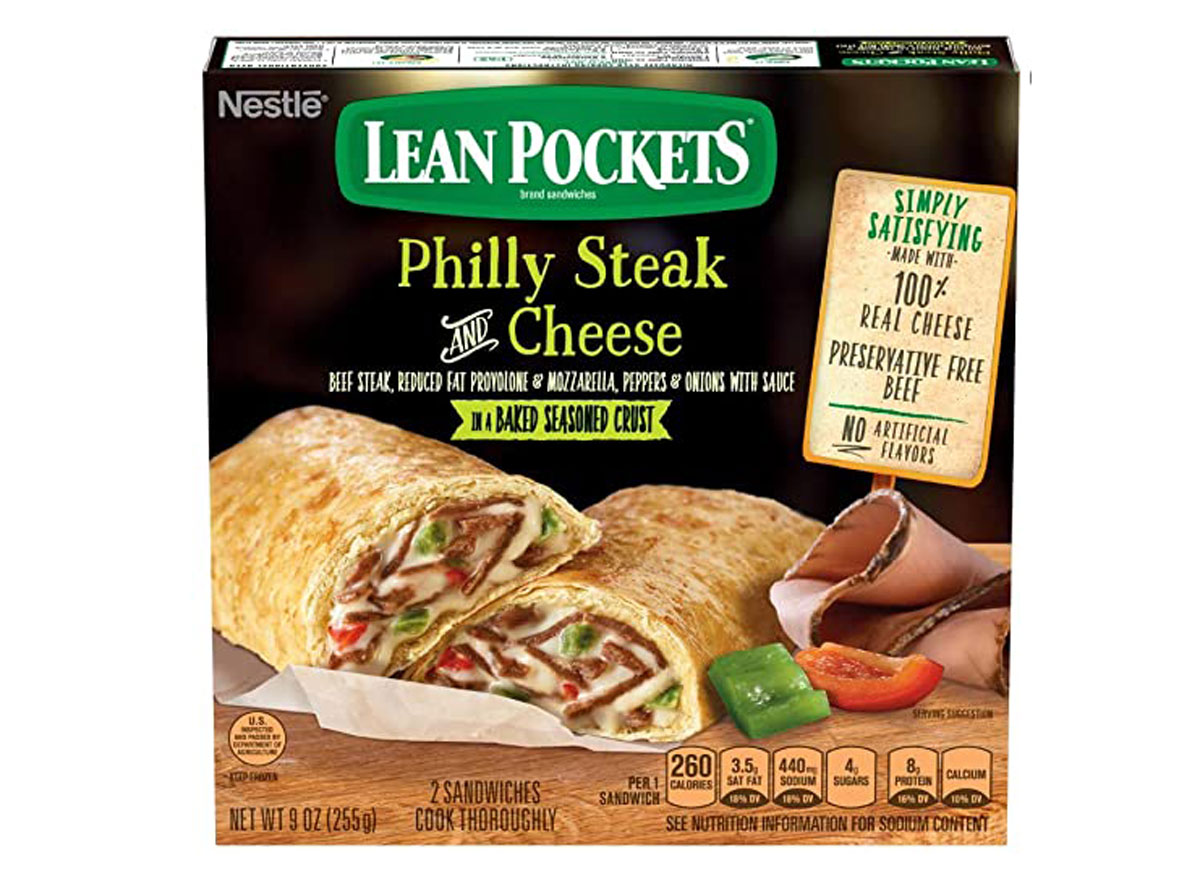 Yes, Lean Pockets are among the7 foods nutritionists hate most. But some of us thought they tasted good enough to enjoy on an occasional splurge. Well, those days are now over. In a tweet, parent-company Nestle confirmed that Lean Pockets have officially been canceled.
These Pringles flavors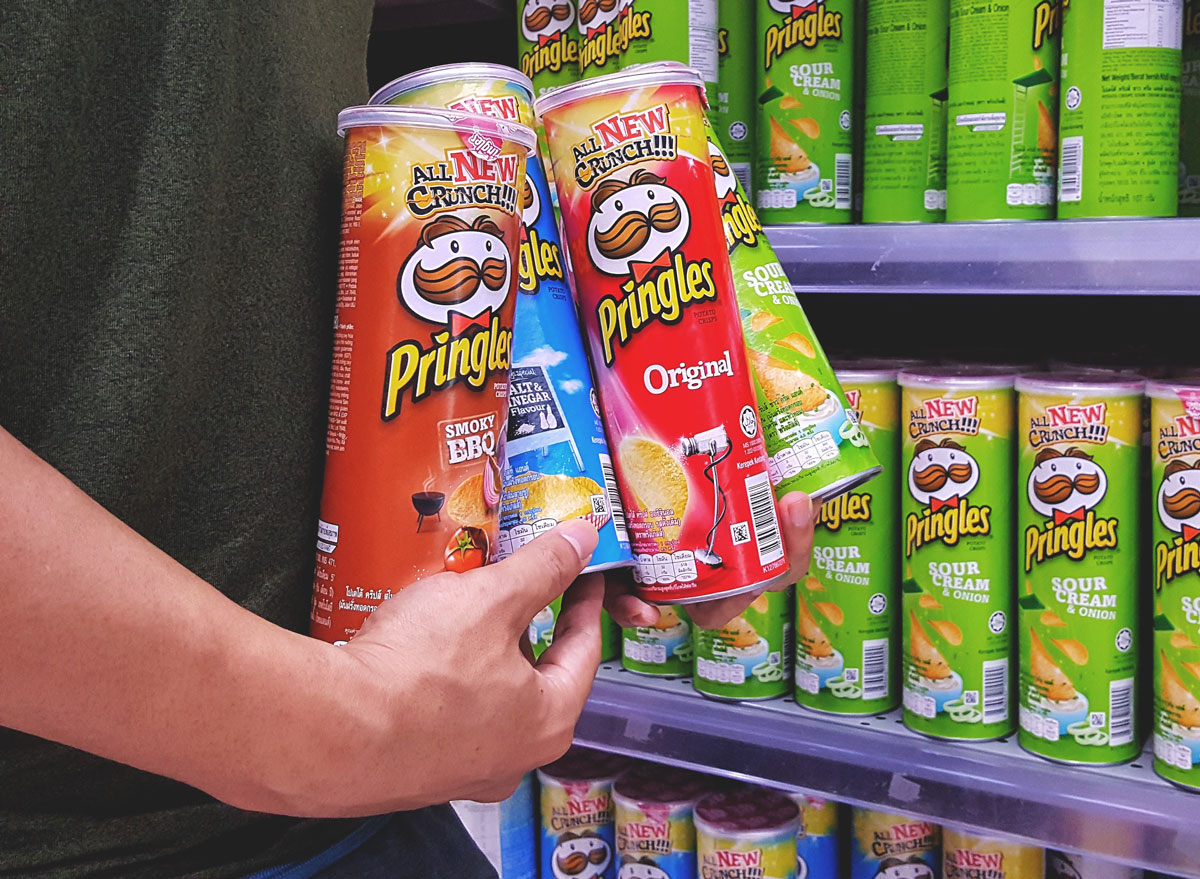 Among the 20 beloved snacks that vanished from grocery shelves this year were several Pringles flavors, including Ketchup, Kickin' Chicken Taco, and Multigrain Sour Cream & Onion.
At least you can still get the regular Sour Cream & Onion flavor. And if all else fails, you can always turn to this handy recipe to make your own potato chips at home.
Lay's Classic Multi Pack
6254a4d1642c605c54bf1cab17d50f1e
In a year in which many companies found themselves re-evaluating their marketing and supply strategies, PepsiCo, the parent company of Frito-Lays, made the decision to cut back production of a full 20% of its portfolio. At least during the pandemic, they said.  Well, we've now learned that our favorite multi-pack featuring a variety of different Frito-Lays snacks is never coming back.
Yoplait Mix-Ins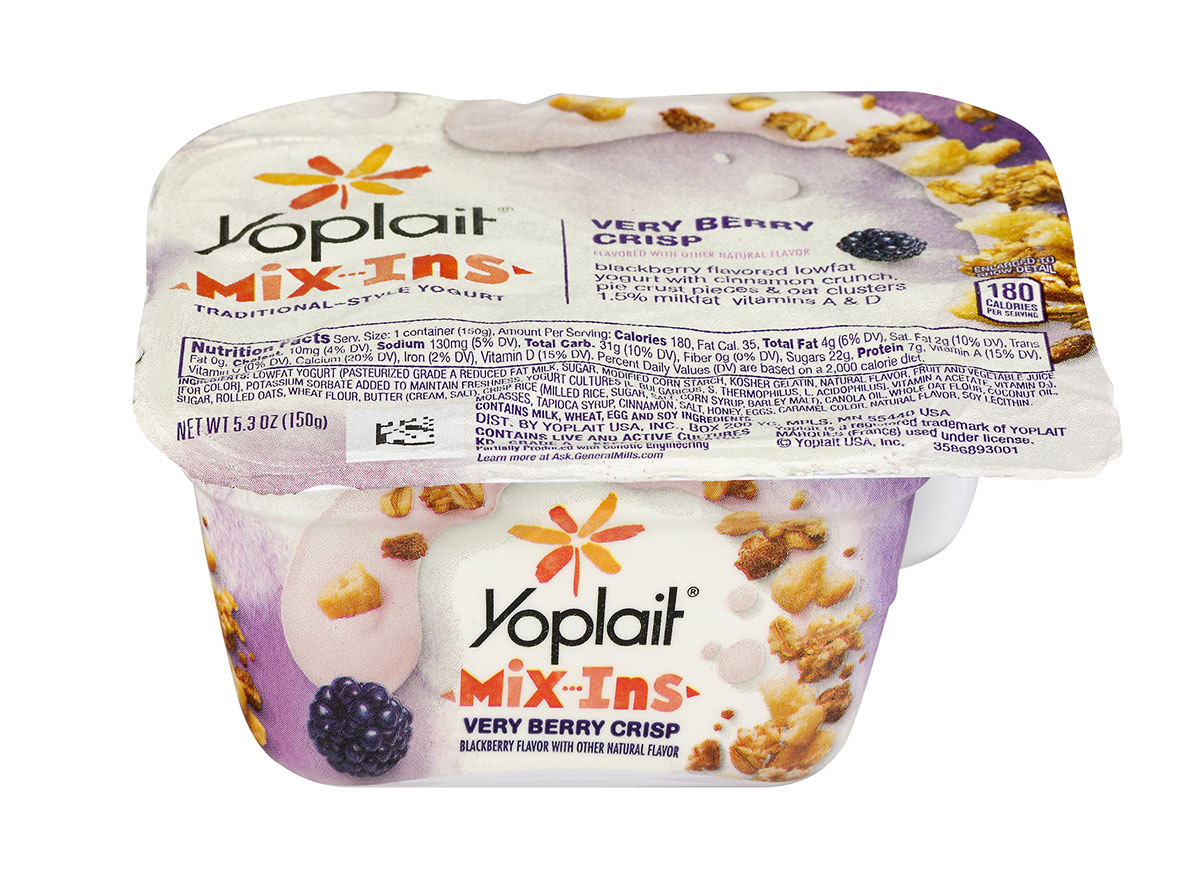 Remember all those times this year when you visited the dairy section of your grocery store hoping, finally, to see Yoplait Mix-Ins back on the shelf? Well, it turns out it was all for naught. The yogurt-and-crunch mix has been canceled and the company confirmed the news on Twitter.
These Kellogg's cereals
The year 2020 marked the end of at least two Kellogg's cereals, including Rice Krispy Treats and Cinnamon Frosted Flakes. It's not like either of these were among the healthiest cereals on the planet. On the other hand, they weren't among the worst.
But, apparently, Kellogg's wasn't thinking about nutrition so much as popularity. Here are 19 fast-food items that got canceled due to a lack of popularity.
Fiber One Protein, granola style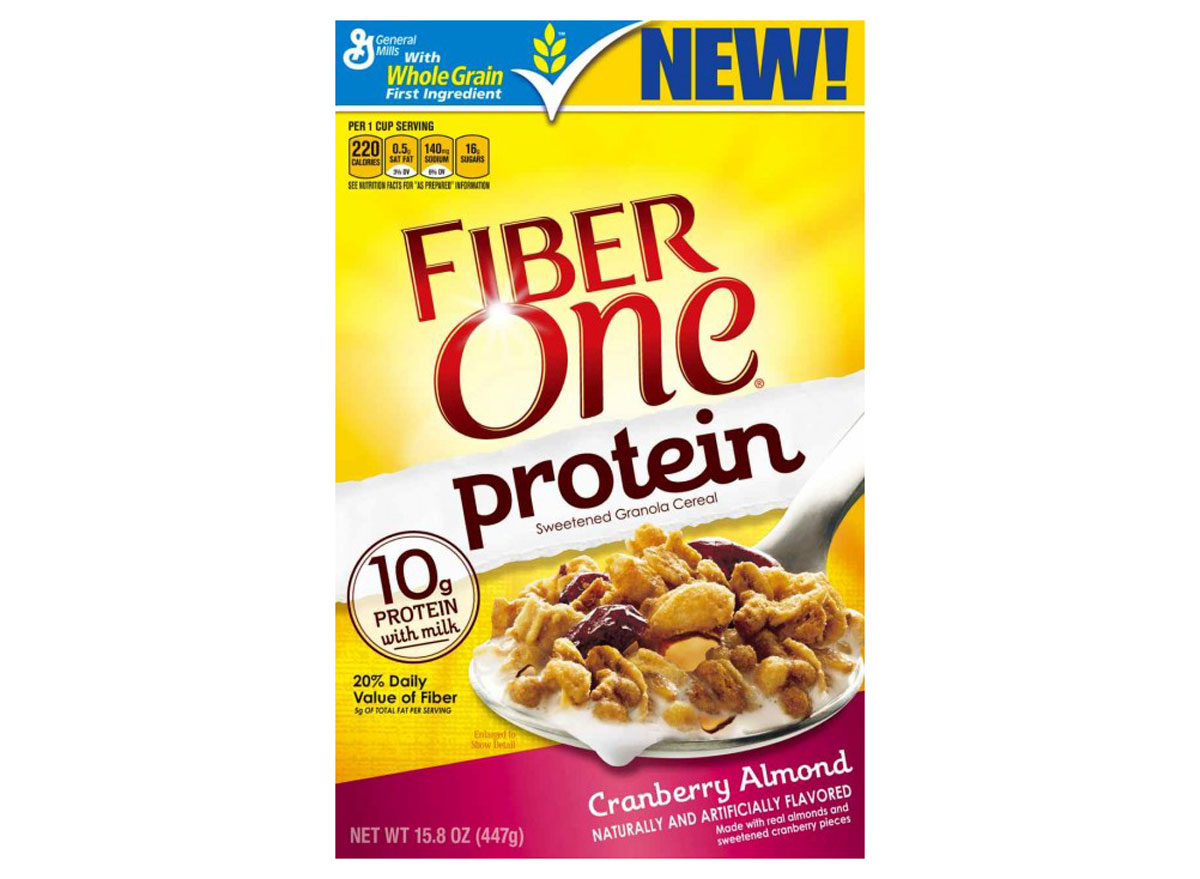 In a short Tweet reply to an inquiring Fiber One fan, General Mills confirmed it had discontinued its granola-style Fiber One Protein cereal. No explanation was offered, but the company promised to "let the team know" that this cereal's return would be welcomed. And at least you can still find General Mills' original Fiber One at the grocery store, which is a very good thing because it happens to be one of the best healthy cereal brands for weight loss.
These Coca-Cola beverages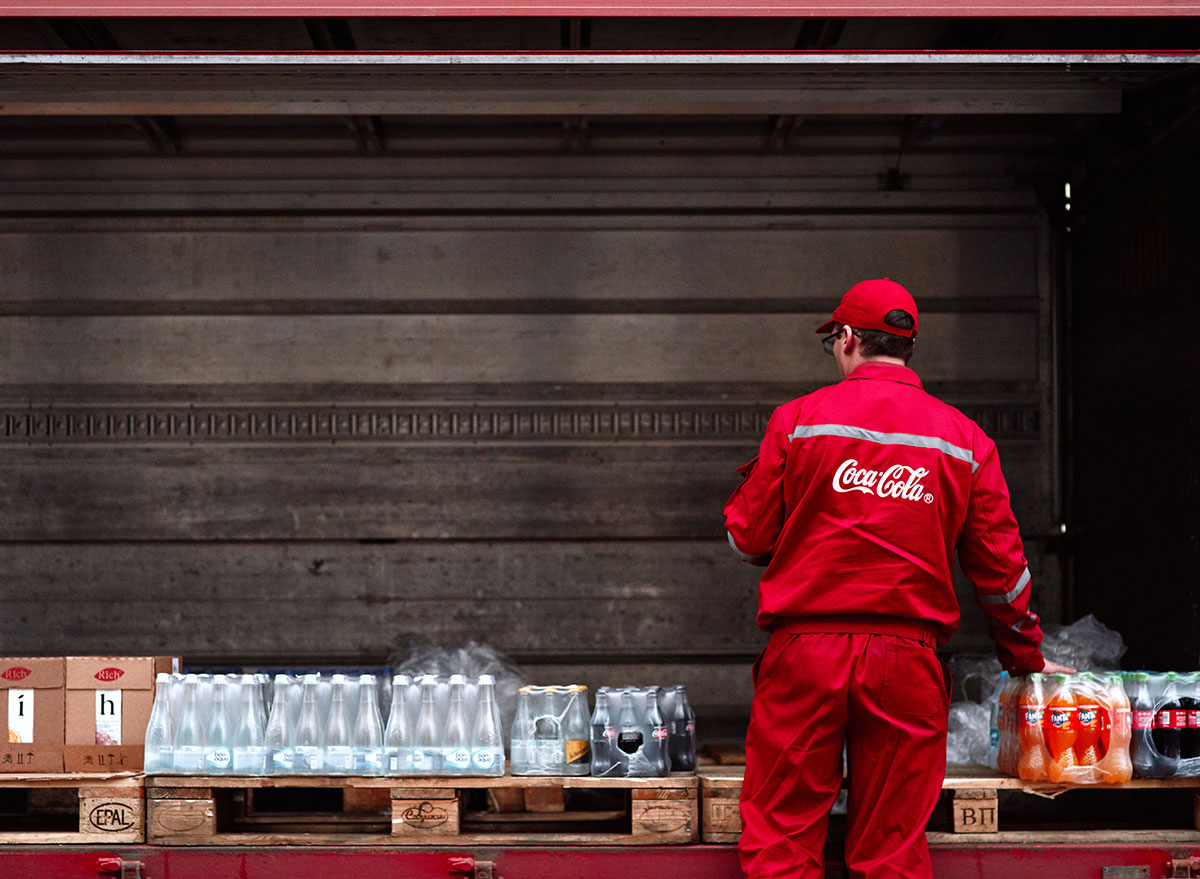 In late October, Coca-Cola announced it would be discontinuing 200 of its brands, representing the underperforming half of its beverage portfolio. At the time, we already knew Tab, Zico, and Odwalla were on the chopping block. We have since learned that Coca-Cola Life, Diet Coke Feisty Cherry, Hubert's Lemonade, Northern Neck Ginger Ale, and Delaware Punch have been discontinued as well.
Jif Power Ups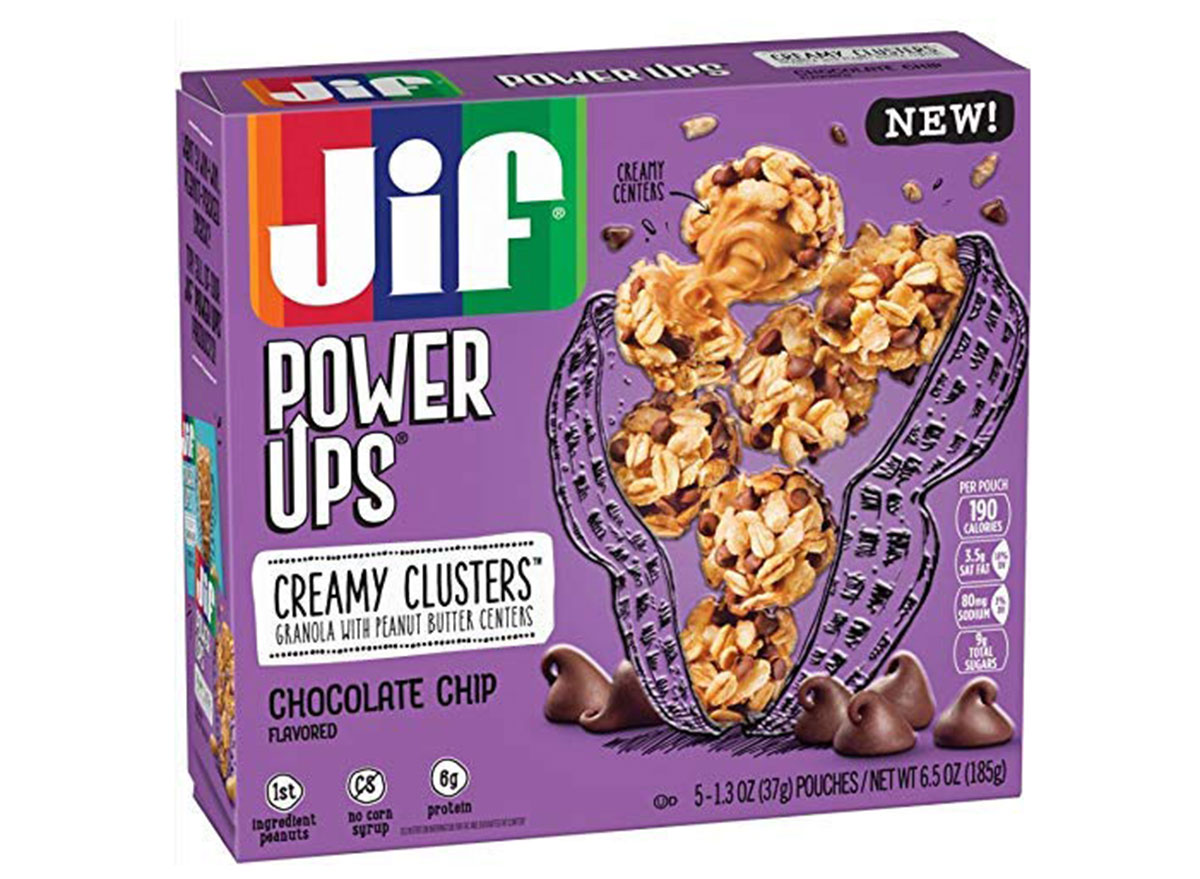 Jif Power Ups, we hardly knew ye. This creamy yet crunchy peanut-buttery snack food made with Jif peanut butter was introduced in 2018 but was discontinued as early as February 2020. J.M. Smucker Co., which owns Jif, announced the cancellation of the Power Ups line in order to remain focused on their biggest crowd-pleaser: peanut butter. In fact, the company has since launched a healthier peanut butter spread, featuring no added sugar.
And for more, check out these 100 Unhealthiest Foods on the Planet.
Lauren Cahn
Lauren Cahn is a food, health, and culture writer whose work has appeared online and in print for Reader's Digest as well as Health Digest, Huffington Post, Taste of Home, and others.
Read more about Lauren