8 Fast-Food Chains That Serve the Best Breakfast
Grab your first bite of the day at a place that knows how to do the morning meal right.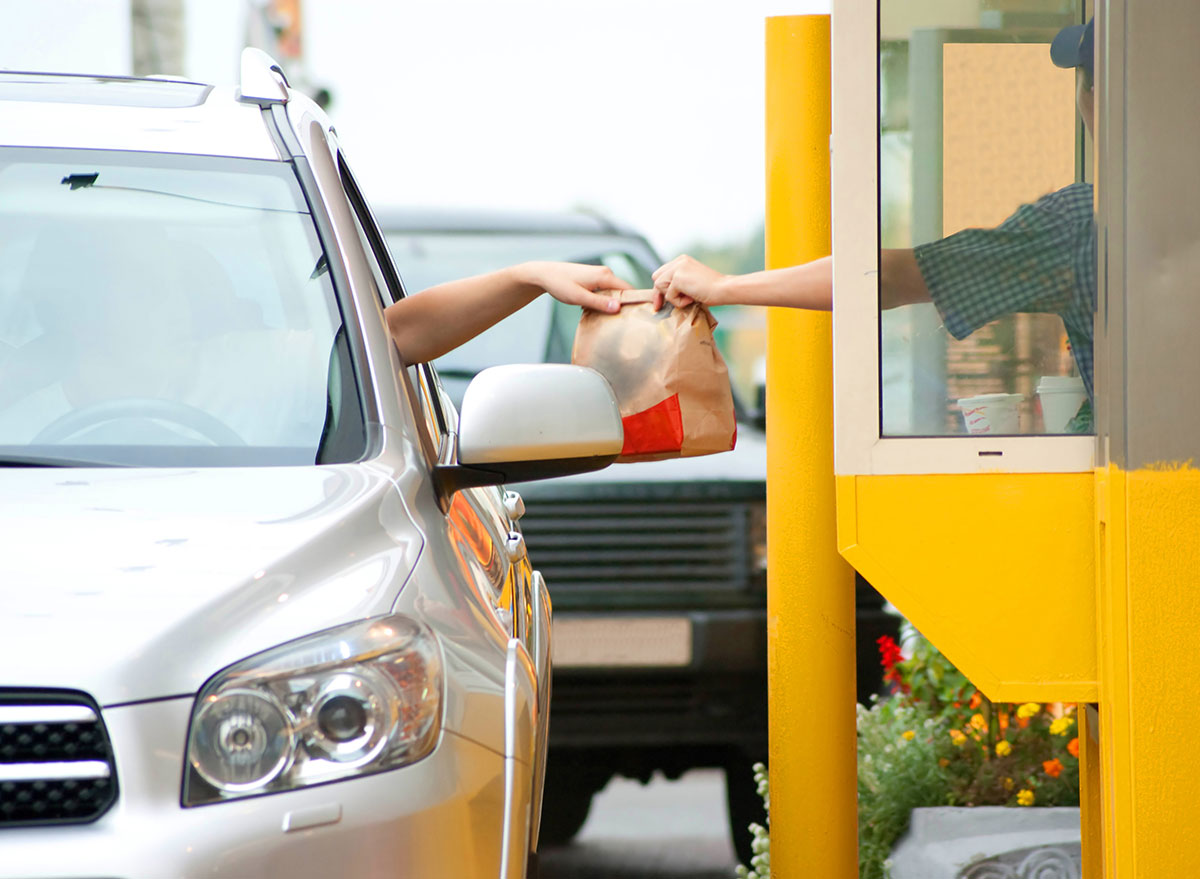 The product recommendations in this post are recommendations by the writer and/or expert(s) interviewed and do not contain affiliate links. Meaning: If you use these links to buy something, we will not earn a commission.
Whether it's consumed out of a cereal bowl at home or from a hot plate at a homey diner, breakfast is the most important meal of the day. And let's be honest. Important or not, there's something singularly special about chowing down on breakfast ordered via drive-thru. Fast-food breakfast is a special kind of guilty pleasure: one that fuels road trips, provides sustenance on the cheap, and even satiates discerning chefs. Some fast-food breakfasts, though, provide too much guilt and not enough pleasure.
Breakfast has been a booming business for fast-food restaurants for years—so much so, in fact, that the so-called "fast-food breakfast wars" have been raging for nearly a decade. A meal time once confined to coffee shops and cafes is now a lucrative opportunity for prolific brands previously occupied with lunch, dinner, and late-night. All that competition has fueled an uptick in breakfast innovations, too, leading fast-food companies to beef up their offerings, source better ingredients, and get a little more creative.
It's all led us here: to the eight fast-food chains that serve the best breakfast.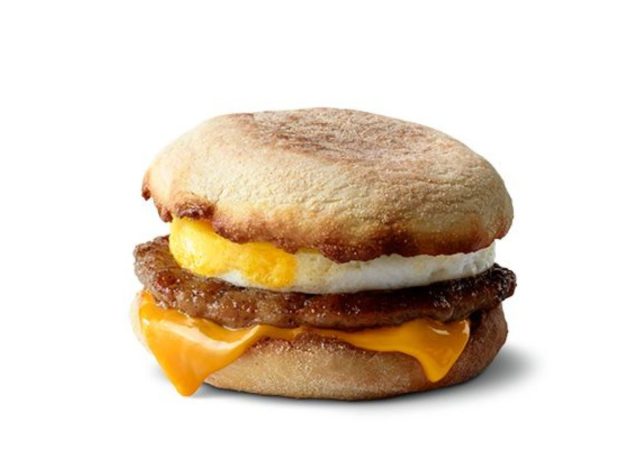 If the word "McMuffin" means anything to you, then you'll know that McDonald's is indeed the reigning champ of fast-food breakfasts. No chain has the same notoriety as the Golden Arches, and the pioneering company has been at the forefront of the morning meal far longer than most of its competitors.
Not only is McDonald's breakfast a favorite among chefs, and the almighty McMuffin is basically a cottage industry in and of itself, but the meal can actually be healthier than you might assume and surveys have deemed it America's favorite breakfast spot since 2015. It's so popular, in fact, that McDonald's pivoted to making breakfast an all-day affair, which helped attract more consumers and generate more revenue.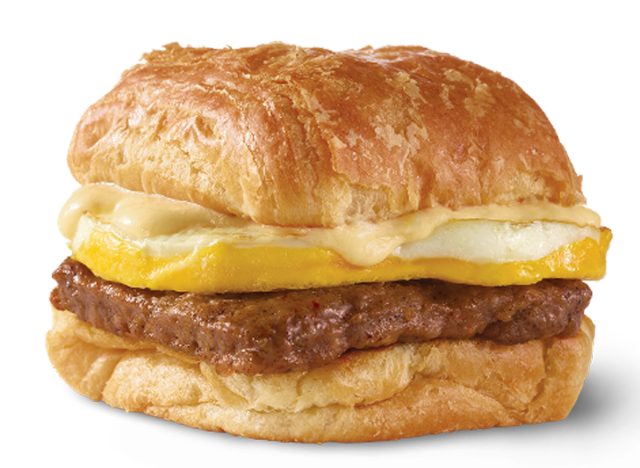 If there's one fast-food conglomerate that's been advancing on McDonald's leading status, it's Wendy's. A chain beloved for its Frostys, its chili, and its chef-approved burgers, this is a company that puts in its due diligence when it comes to the fine details and mindful menu expansions.6254a4d1642c605c54bf1cab17d50f1e
Not only does Wendy's out-pace McDonald's in the dipping sauce department, but its breakfast menu has proven to be quite the contender of late as well. Breakfast sales have been booming for the brand, leading to menu expansion and innovations like French toast sticks.
In a scant two years, it's already overtaken Burger King in terms of breakfast business, and its bold new sandwiches have helped bolster it as one of the preeminent fast-food breakfast brands on the biz—rivaling even McDonald's.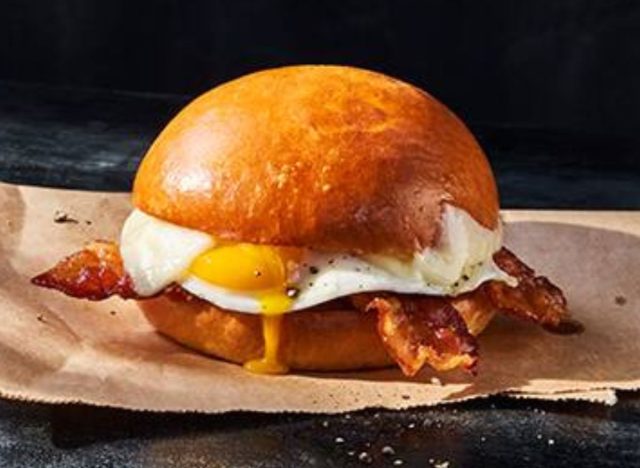 When it comes to fast-food with a healthier reputation, Panera Bread has long reigned supreme—especially in the morning market. Known for its fresh-baked breads, pastries, and bagels, it's a company that has a.m. cravings covered, and it's a company that tackles said cravings very well.
Yes, Panera is well-known for its sandwiches and lunch offerings, but breakfast is a booming business for the company. That success can be chalked up to the fact that Panera is regarded as one of the healthiest fast-food chains in America, its acumen in expanding into new markets, its sleek facades, and its unique menu options. In recent years, the company has doubled down on breakfast, too.
While Panera has mostly been successful during the lunch rush, it began rolling out new menu items and amping up its coffee program to help catapult it—quite successfully—into the upper echelons of fast-food breakfast.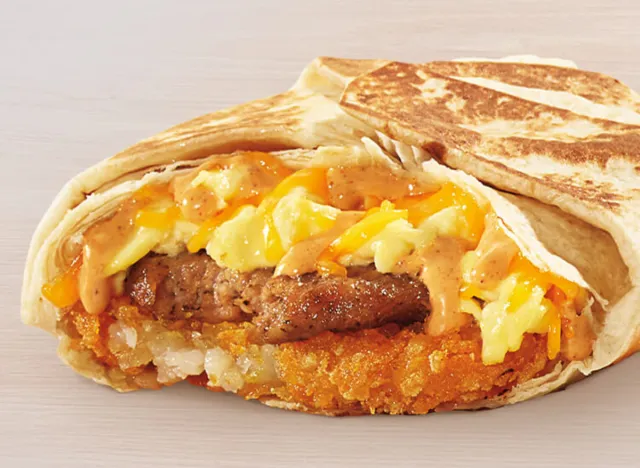 While most of Taco Bell's more famed innovations involve items like Enchiritos and Mexican pizzas, its breakfast menu can't be overlooked either. Thanks in part to, um, comedian Pete Davidson, the company's breakfast sales have been soaring this year, and it shows no signs of abating.
Similar to its inventive and zany lunch and dinner fare, the Bell has made a name for itself as a destination for an atypical fast-food breakfast, and the strategy has paid off in strides—not only in terms of financial success, but also in positioning itself as a singular alternative in the morning. It's got Mexican-style iced coffee, surprisingly healthy breakfast burritos, Cinnabon Delights, and bacon-stuffed Crunchwraps galore. No other fast-food chain can claim such intriguing offerings.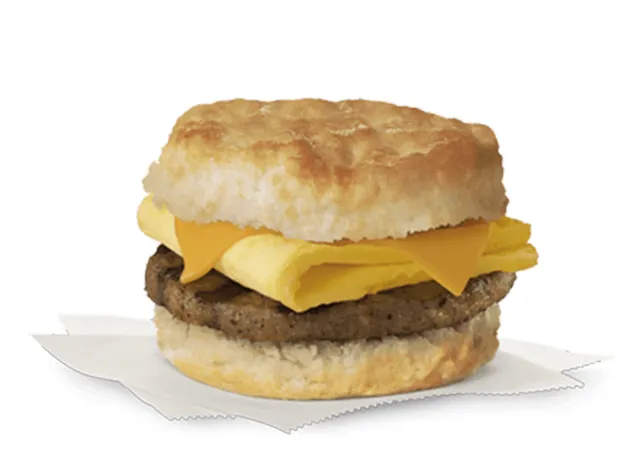 Although widely known for its crispy chicken sandwiches, Chick-fil-a has carved out a successful niche for itself in the breakfast department, too. One of the most beloved chains for its breakfast sandwiches, including some that are chef-endorsed, the company has been perfecting its morning menu for more than a decade, and chipping away at the market share along the way.
Healthy menu items help broaden its appeal for a wider audience, while innovative new options—like chorizo cheddar egg bites—help keep things fresh and dynamic. And it certainly doesn't hurt that it serves some of the best hash browns out there.
While not nearly as ubiquitous and successful as other chains, Corner Bakery is a fast-food brand that follows a similar model as Panera Bread, in terms of its emphasis on breakfast and lunch, and its cooler-than-usual atmosphere. And in spite of its comparative anonymity, it's a chain worthy of recognition for its homey and relaxed ambience and the fact that it serves some of the most interesting and original breakfast options in the fast-casual space.
Its amazing croissants are just the tip of the iceberg. This is a company that has built its name on menu innovations, resulting in standout items like overnight oats studded with bananas and apples, cookies dotted with M&Ms, scrambled egg panini, avocado breakfast wraps, and fluffy buttermilk pancakes. It's also a chain that values quality over quantity. Instead of focusing on rampant expansion, it's a company that drives frequency through customer loyalty.
If ever there was a love-it-or-hate-it breakfast spot out there, it's Starbucks, a chain that's been quite divisive over the years with its breakfast attempts. Although the brand is regarded as among the best coffee chains on Earth, it hasn't quite clicked as a full-fledged breakfast destination—until recently.
Starbucks has managed to find success with its healthier breakfast alternatives. And, as food has increasingly become more popular and more of a focus for the company, it's honed its creativity on offering one-handed dining options for convenience and ease. Lately, breakfast spending is back to pre-pandemic levels for the company, and thanks largely to its protein-packed one-handers, the future looks bright.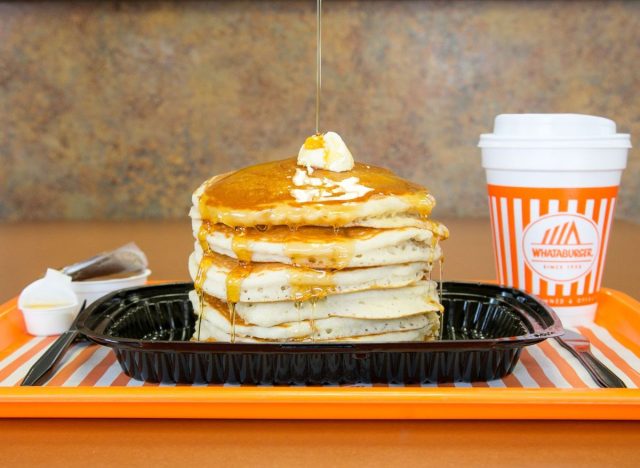 With a name like Whataburger, you might expect this comfort food conglomerate to specialize in nothing but burgers. But there are a lot of surprises—and a lot of successes—when it comes to Whataburger's booming business. It's a chain that features some of the best fast-food biscuits in the country. It also serves some of the highest quality food in the fast-food business, and it's been growing rapidly into 2023.
That's thanks in part to its adored breakfast menu, which, in addition to biscuits, includes crowd-pleasing taquitos, pancakes, and breakfast sandwiches—the latter made with real whole eggs.
Matt Kirouac
Matt Kirouac is a travel and food writer and culinary school graduate, with a passion for national parks, all things Disney, and road trip restaurants.
Read more about Matt