9 High-Protein Meal Ideas To Build Muscle & Feel Stronger
Refer to this list of lean, nutritious meals when you need a protein boost!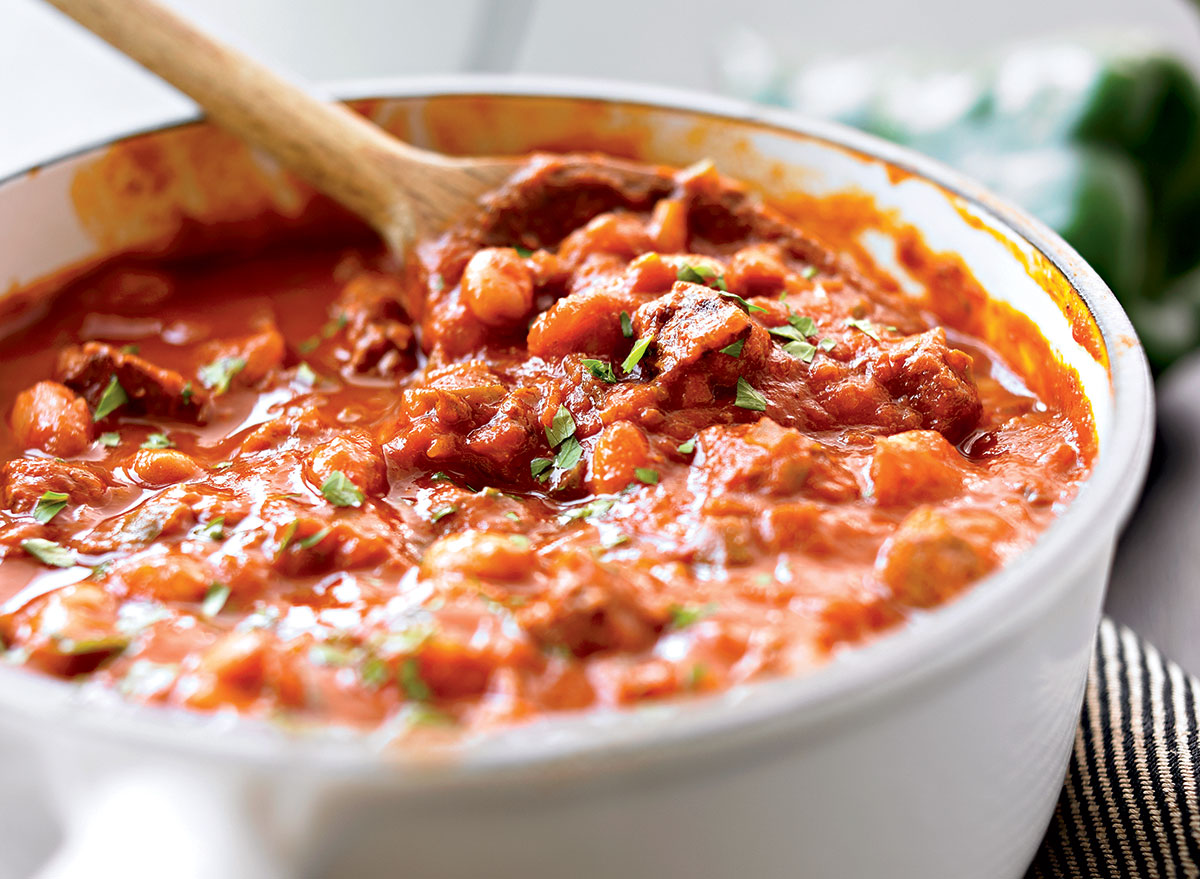 Whether you heard it from some bodybuilder on Instagram or from an article you read online (hint, hint), it's likely you've heard that protein is important for your body. Protein is a macronutrient that is important for the building of muscle tissue and for the functioning of your metabolism. Protein actually increases your metabolic rate by 15 to 30% because your body needs to use more calories in order to digest it. Hence why dietitians and trainers will tell you to incorporate good lean sources of protein into your meals.
The Recommended Dietary Allowance (RDA) for protein is 0.8 grams of protein per kilogram of bodyweight, which is equivalent to around 2.2 pounds. So for a 150-pound person, you should aim for 68 grams of protein a day.
Keep in mind, the RDA is enough protein to ensure that tissues aren't breaking down, so if you want to build muscle, you likely will need to eat just over that amount. For example, the International Society of Sports Nutrition recommends 1.4 to 2 grams of protein per kilogram. This is also close to the RDA that is recommended for the elderly (above 70 or older), which is 1.2 to 2 grams to stimulate muscle growth.
While there are many foods that include different types of protein (even vegetables), certain foods are known to be "complete" proteins—meaning they have a complete balance of the amino-acids in a protein source—and tend to be preferred for people looking to build muscle and get stronger. If this is something you desire for your body's health, here are a few high-protein meal ideas you can turn to at any time of the day.
After, for even more healthy meal ideas, check out our list of these 100 Easiest Recipes You Can Make.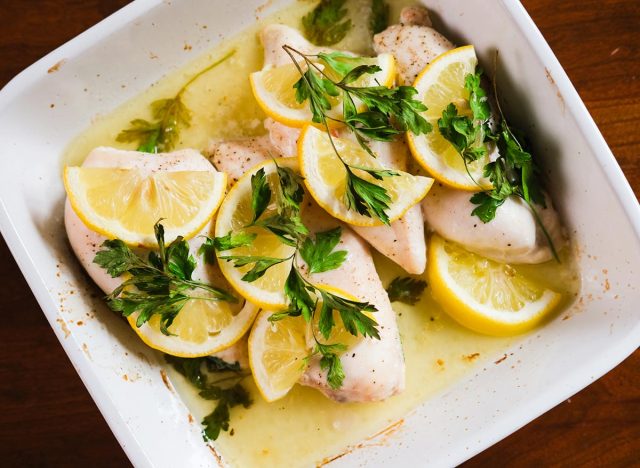 Put the "easy" in your weeknight meal by simply baking flavorful chicken in the oven. Chicken is a powerful source of protein (a whopping 38 grams in one cup) and is a versatile meat you can bake in all kinds of ways. Try one of these baked chicken recipes to pair with roasted or veggies, or pick one of these delicious recipes below.
Recipes to make: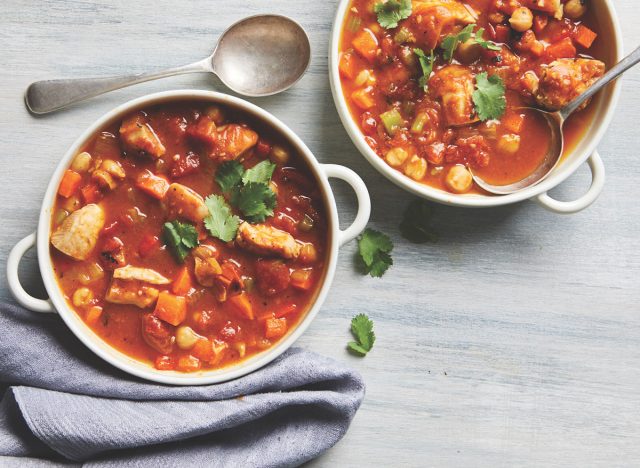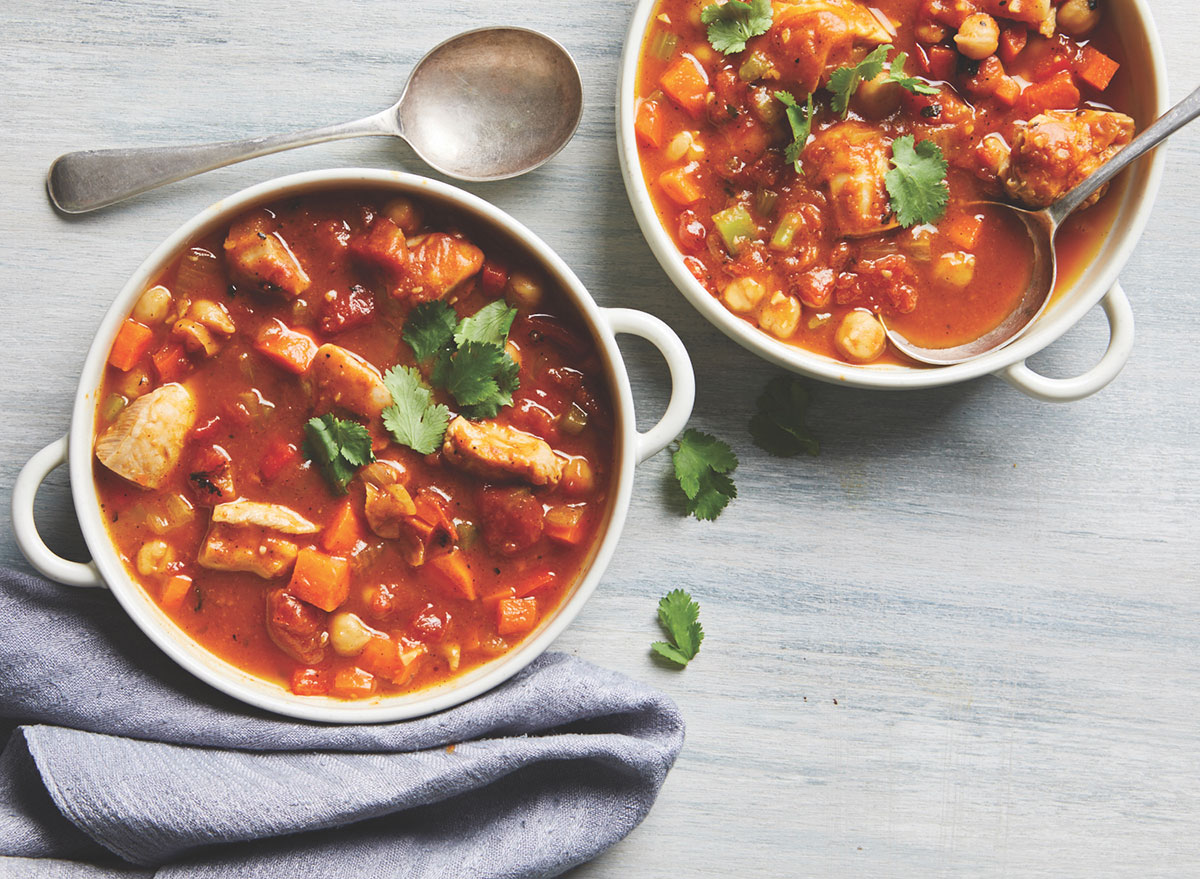 Not only is a bowl of chili a comforting meal for a cozy winter night in, but it's typically packed with multiple sources of protein. Chicken, beef, or even turkey are easy protein bases for homemade chili, with the packed protein bunch of extra beans and chickpeas. Toss in some extra vegetables to up the fiber and you have yourself a powerfully nutritious meal in one small bowl.
Recipes to make: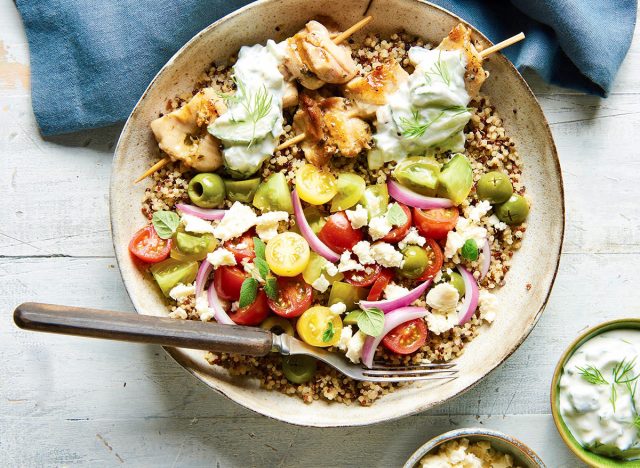 When you're not in the mood for a salad, a rice bowl packed with protein can be an easy go-to for lunch. Rely on chicken, fish, or lean steak for the protein in your meal. For an extra protein bonus, use quinoa, which contains a surprising 8 grams of protein per cooked cup.
Recipes to make: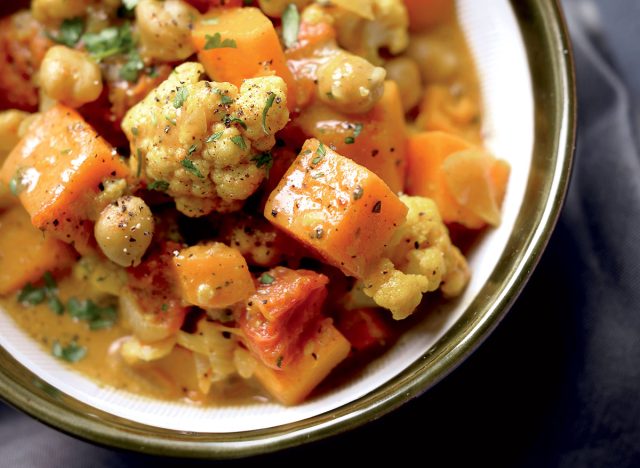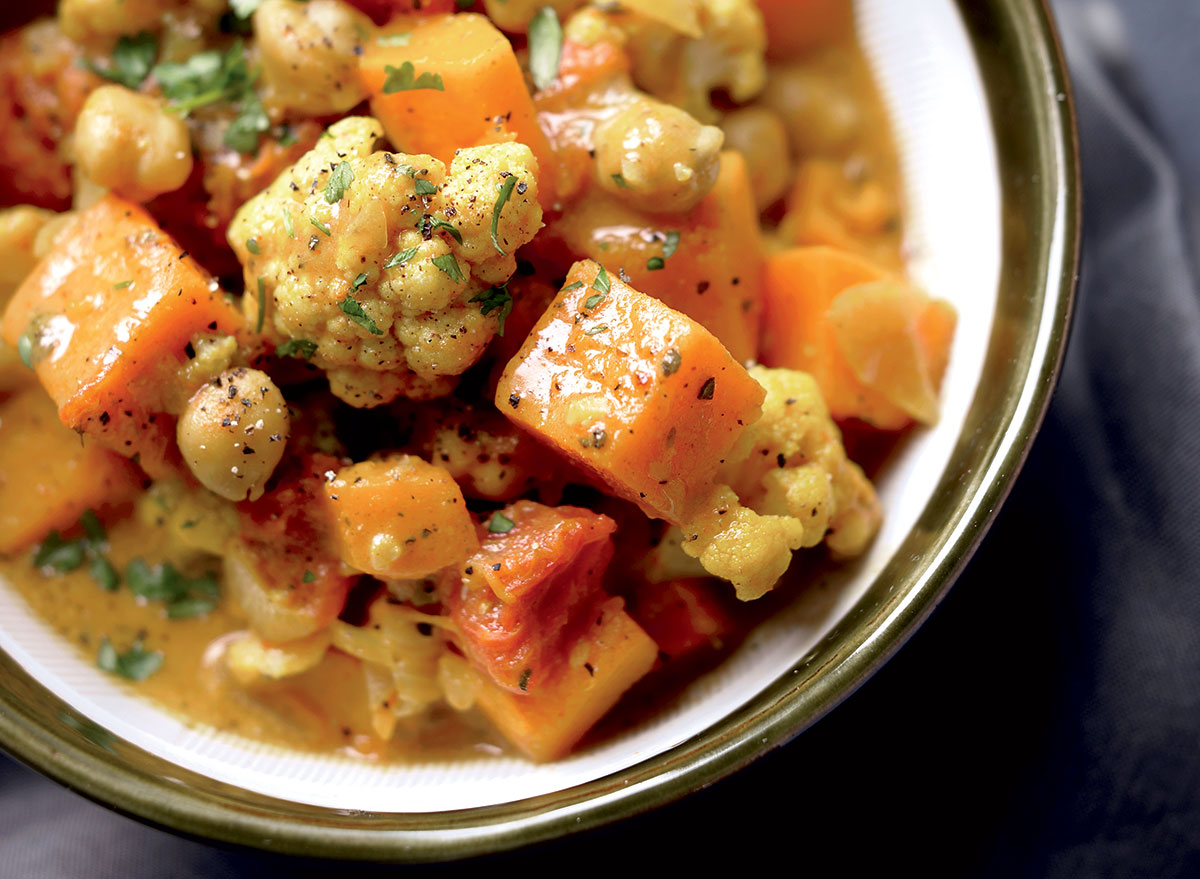 Nothing warms the soul like a spicy bowl of curry—especially when it's packed with protein and veggie goodness. Chicken, steak, and even seafood can all work in a curry, depending on what you're craving! Not in the mood for meat? Chickpeas also work as a protein source in curry when you're looking for something light but still want a high-protein dinner.
Recipes to make: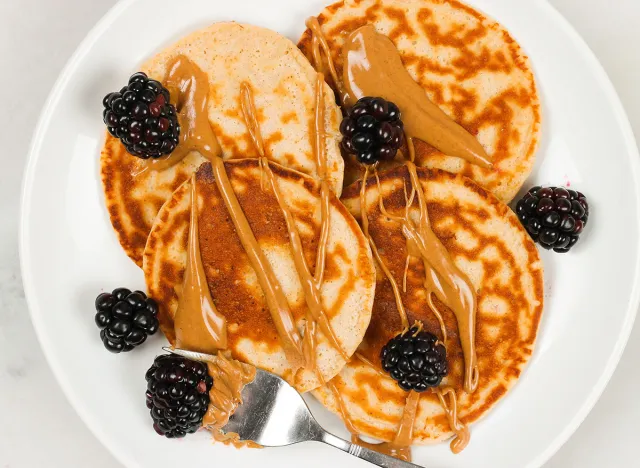 Dinner isn't the only time to get a protein boost in your day! Waffles and pancakes can surprisingly be a great source of protein, depending on the types of ingredients you mix into the batter. Protein powder works well, as well as other protein-rich ingredients like Greek yogurt and cottage cheese.
Recipes to make:
When you want to keep your meal lean, there's nothing like grilling up some meat and veggies for dinner. Steak marinades and chicken marinades can work well for a quick weeknight meal, as will other meats like salmon, tuna, pork chops, and pork tenderloin
Recipes to make: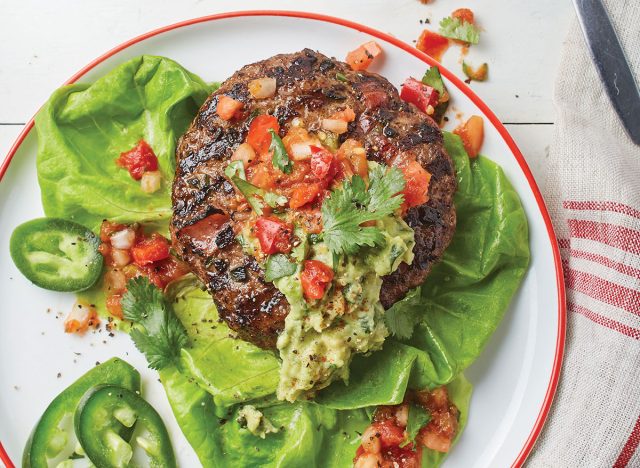 Speaking of grilling, burgers are another easy way to get a protein boost in your meal—and a delicious one, to boot! You can keep it lean with chicken, tuna, turkey, and even lean ground beef. Pile on lots of veggies and top with a whole-wheat bun for an extra kick of fiber.
Recipes to make:
Egg scrambles, omelets, and hashes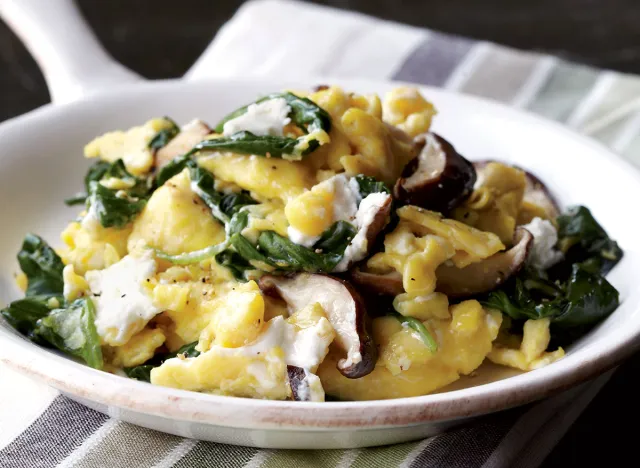 Chicken and beef aren't always the two go-to's if you want protein—eggs work, too! One egg contains 5 to 7 grams of protein (depending on the size) and makes for an excellent post-workout meal in the morning. Mix together with other protein-rich ingredients like beans, ham, turkey sausage, salmon, and even cheese.6254a4d1642c605c54bf1cab17d50f1e
Recipes to make: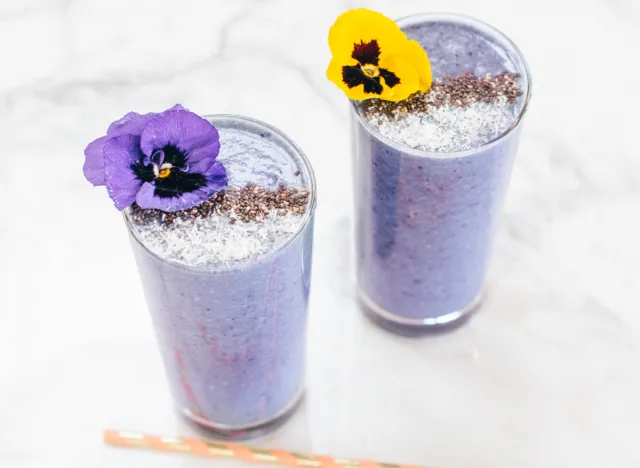 When you're not feeling as hungry but you know you need to get your protein count up for the day, a smoothie or shake can do the trick. Whether it's packed with your favorite protein powder or mixed together with Greek yogurt, a smoothie can help rev up your metabolism and keep your muscles strong and healthy with every sip.
Recipes to make: